Longest Running Municipal Band in S.D.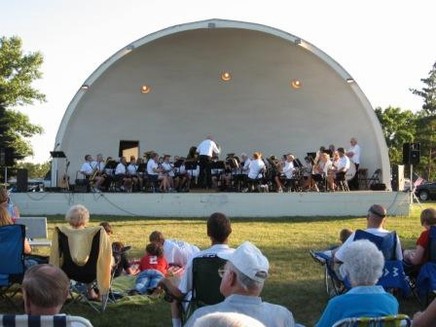 In Lennox we are extremely proud of our Municipal Band. One of the most popular summer pastimes for Lennox residents is the summer evening band concerts in the park. The concerts are held every Thursday evening at 8 p.m. from Memorial Day week through Labor Day.
The band performs in the Jacobs Memorial Bandshell, built in 1963 and named in honor of the Jacobs brothers, who played a prominent part in making a city band a permanent part of Lennox.
The City helps support the Municipal Band which has been operating continuously since 1882, which makes it the longest running municipal band in the state of South Dakota. Band members are from Lennox and surrounding communities and range in age from 12 to 80+.
The Lennox Municipal Band is always looking for new musicians to add to the team! If you are interested in joining, please contact Byron Youngquist 605-366-8737